What better way to celebrate my 30th birthday than going to a Michelin star restaraunt! Saison has been on my bucket list for quite sometime, and fortunately during as COVID restrictions were winding down in San Francisco, they started offering patio dining with a more limited menu with a more approachable price!
Saison is a New American restaraunt opened by the famed Joshua Skenes back in 2009 with an emphasis on open fire cooking. In a few short years it earned it's famed three Michelin stars and launched Skenes into chef superstardom. Although Skenes left his famed establishment back in 2019, Saison still keeps to it's focus on local season ingredients and highlighting the complexities of open hearth cooking.
We were served an amazing 9-course menu that highlighted local Californian ingredients: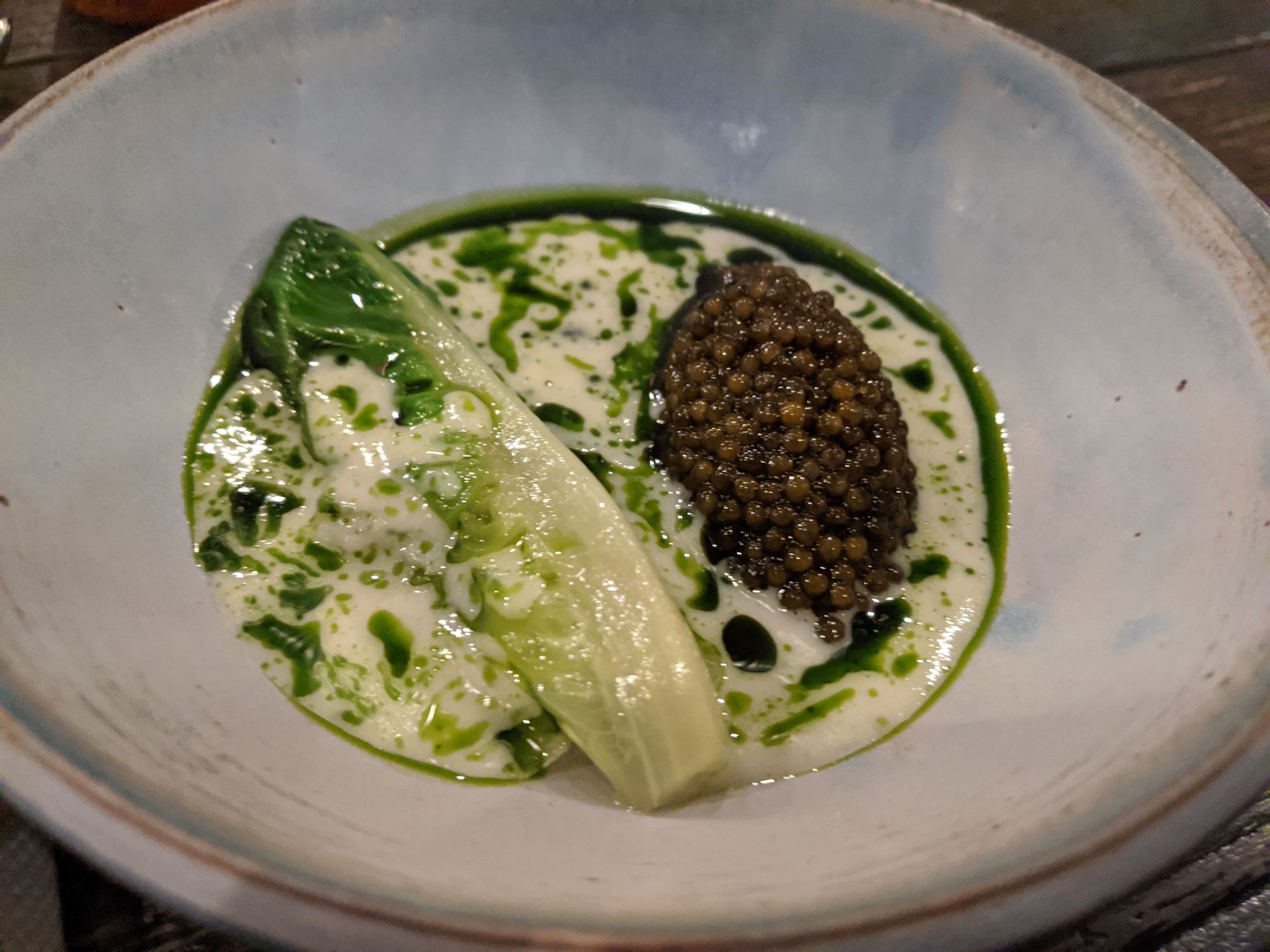 Saison Reserve Caviar - salsify and lettuces
Amberjack - passion fruit
Trout - cordyceps
Sweet Potato - fermented greens
Sourdough Brioche - miso butter
Duck with grilled hearts & gizzars, duck sausage with nasturtium leaf, preserved shinko pear, fermented cabbage and bone broth
A5 Waygu - chyrysanthemum
Champagne and Gooseberry
Sunchoke choolate and rosemary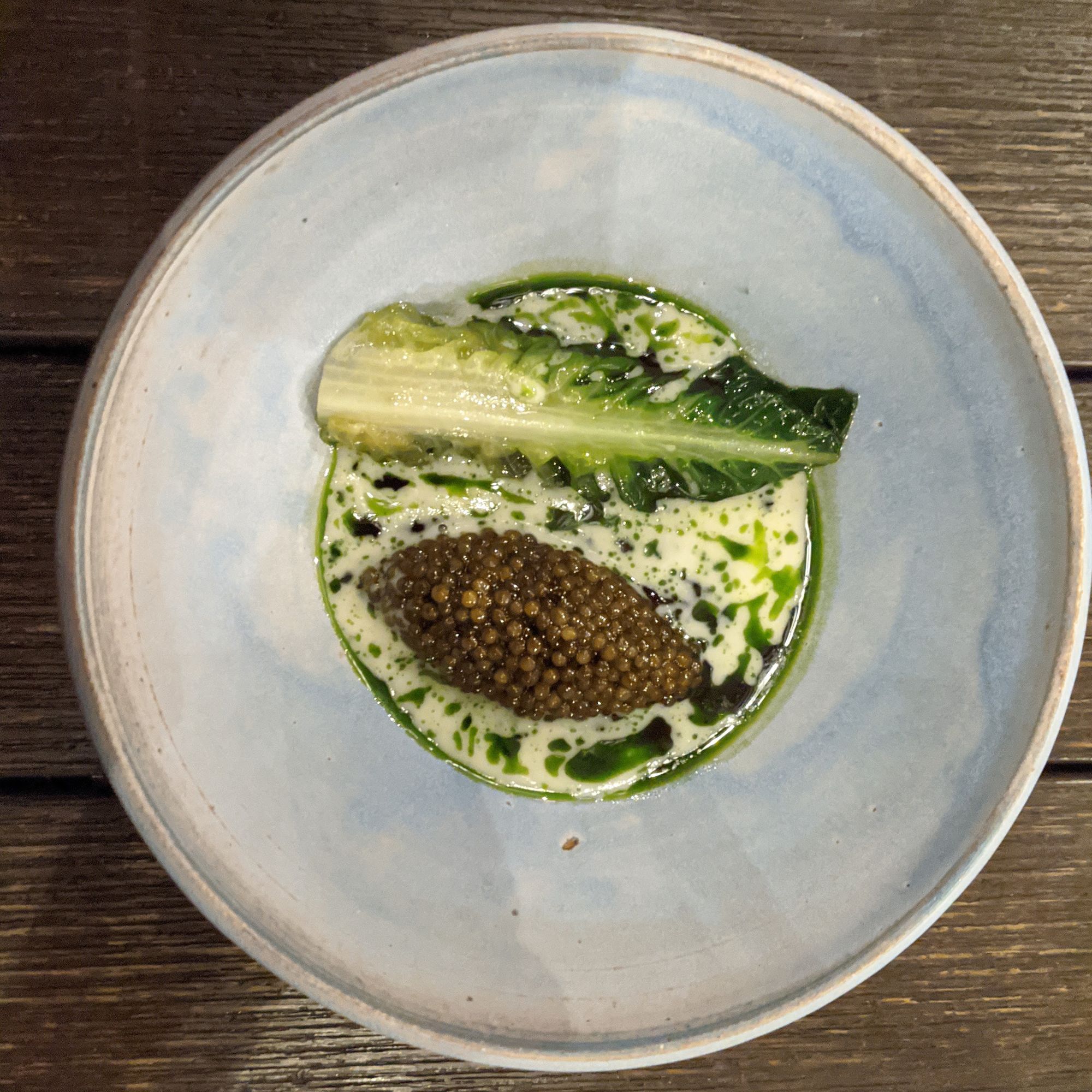 The first course was caviar. Caviar is always amazing. The poached lettuces was cooked to perfection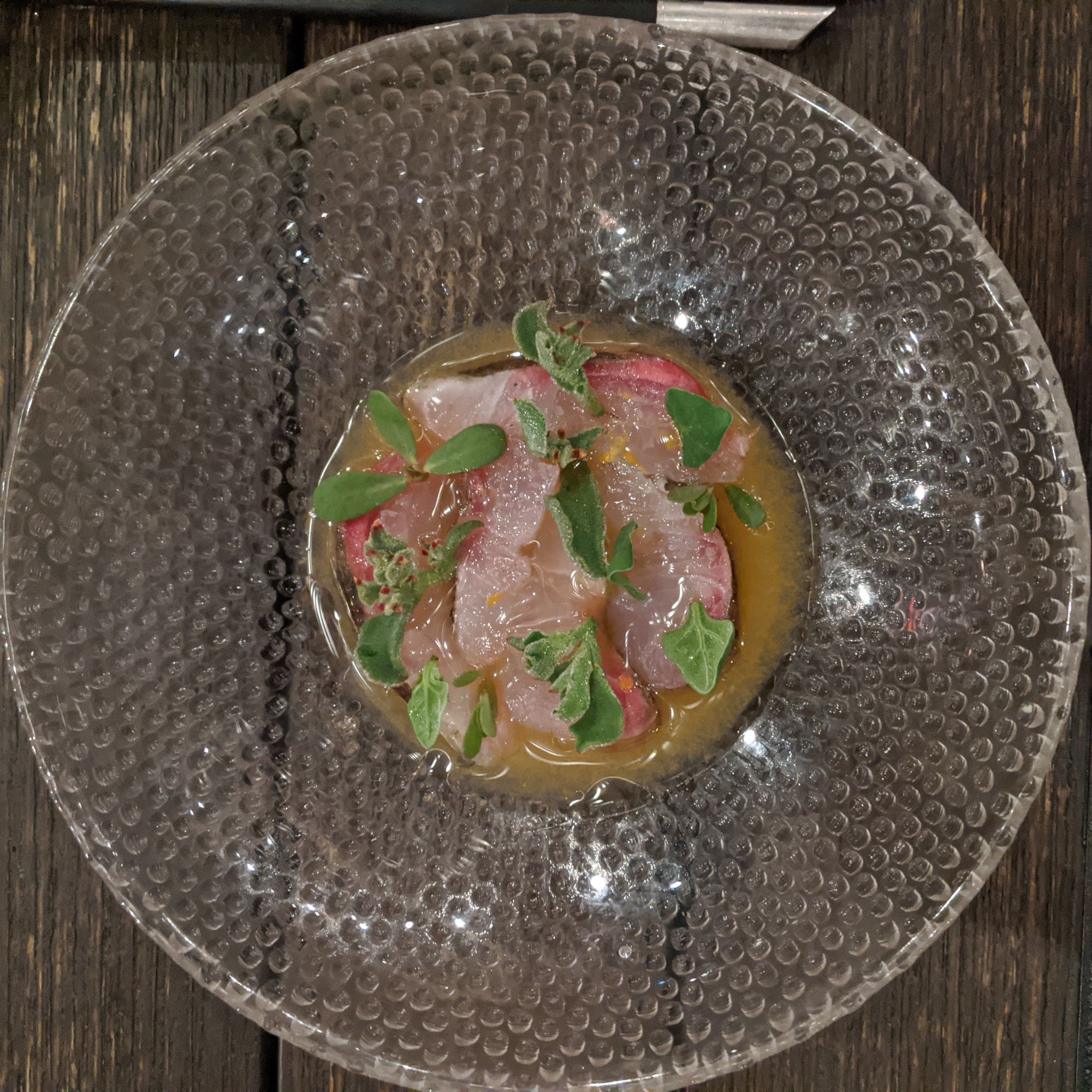 The amberjack dish was light, subtly smokey and refreshing. The passionfruit and succulent leaves added suprising complexity and textural contrast to a suprisingly simple dish.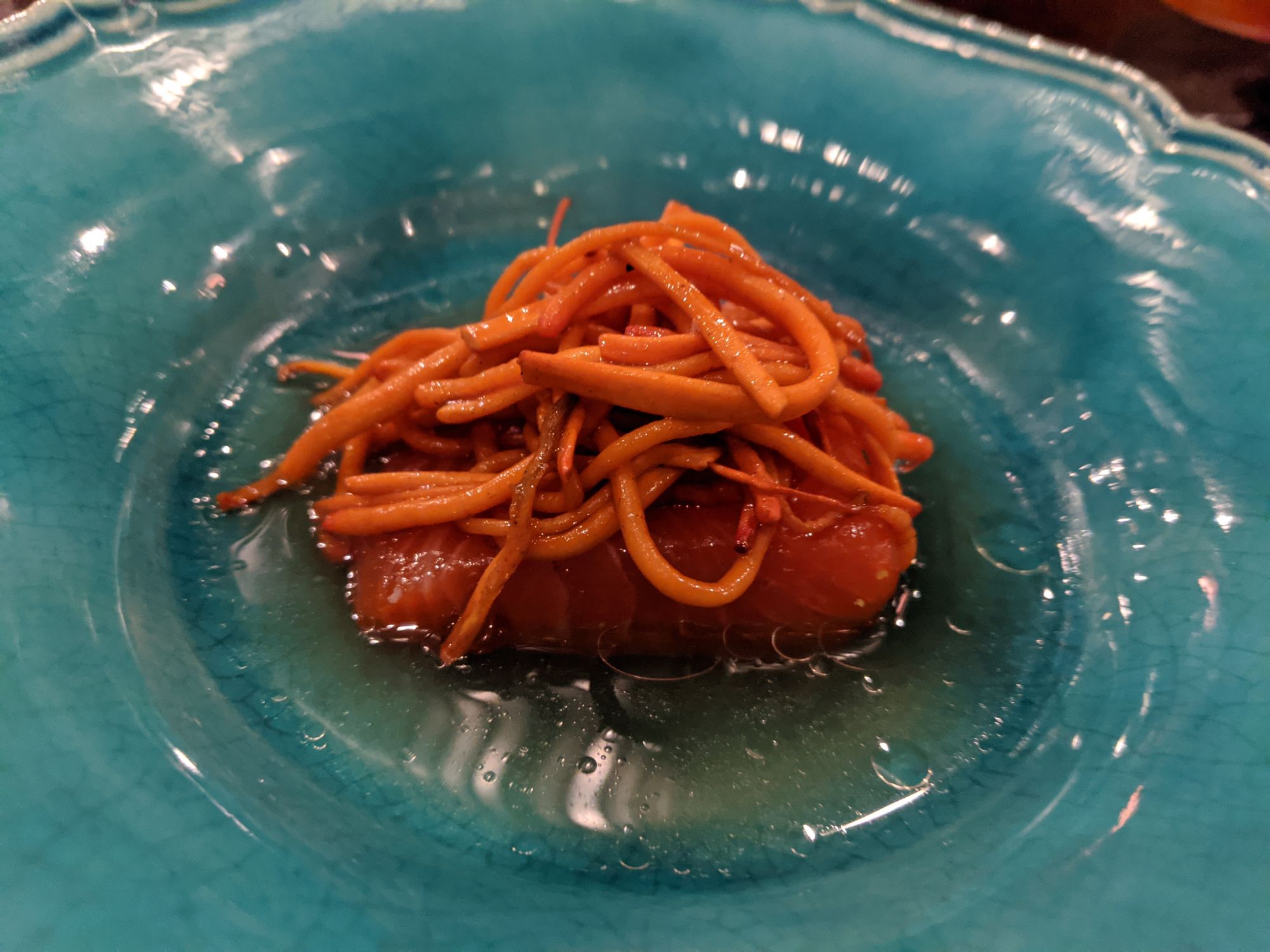 The third course was hay-smoked trout with pork broth and cordyceps. Again the hearth comes through in the fish and the cordyceps add some much needed contrast to the delicate and rich trout & broth.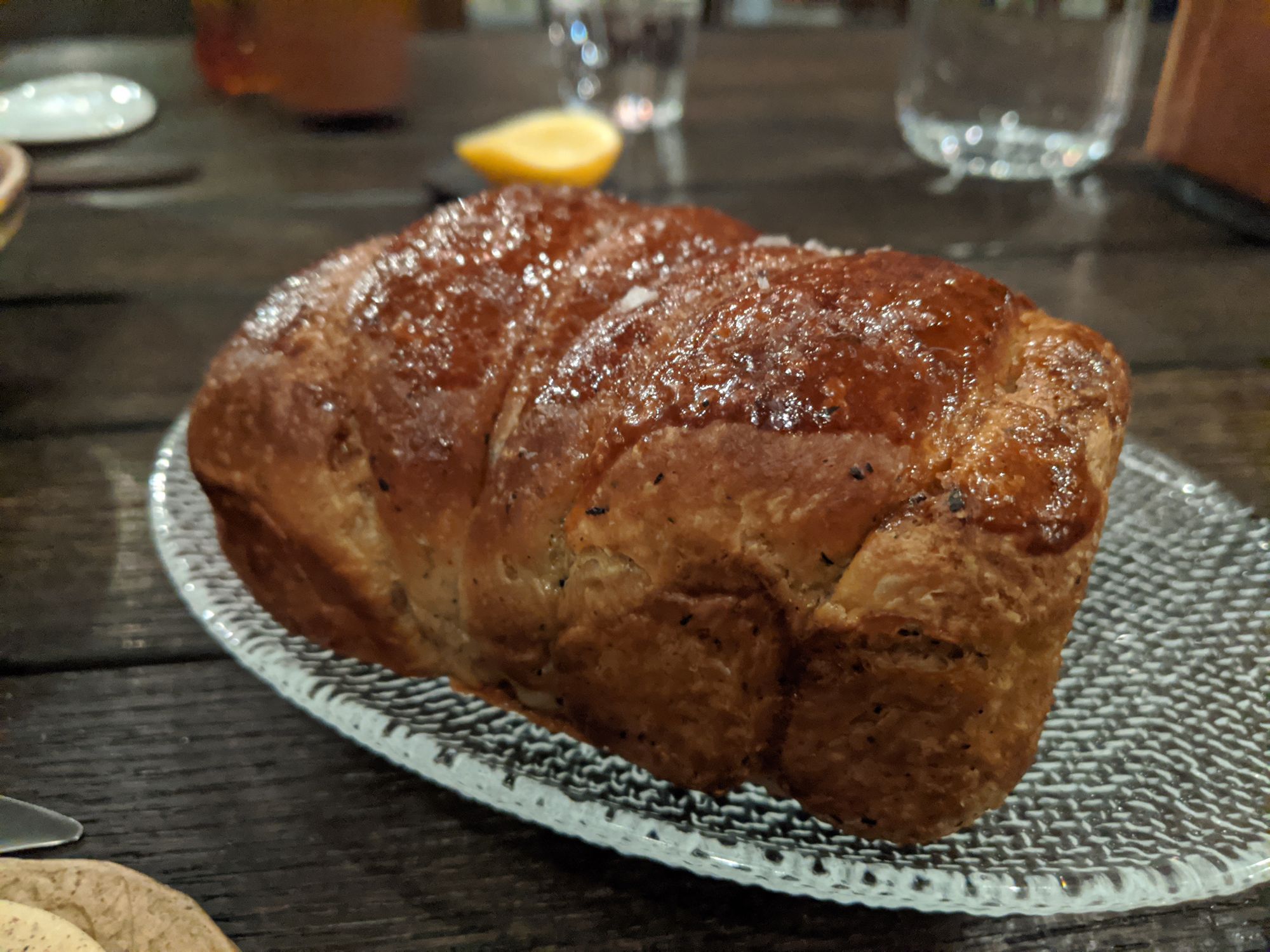 The highlight of the night was defineltly their fourth course, sourdough brioche and smoked sweet potato. I've never had such pillowy and soft brioche bread, and the complexity of the sourdough really sings through. When combined with a healthy spread of their indulgent miso butter and you're in bread heaven. The smoked sweet potato was really suprising and knocked our socks off with flavour and complexity. The potato was soft but crips and the fermented greens really helped highlight how smoky and delighfully rich flavour of the potato. It really suprised us how much flavour the smoke imbued into the potato as was really exemplfied the spirit of Saison.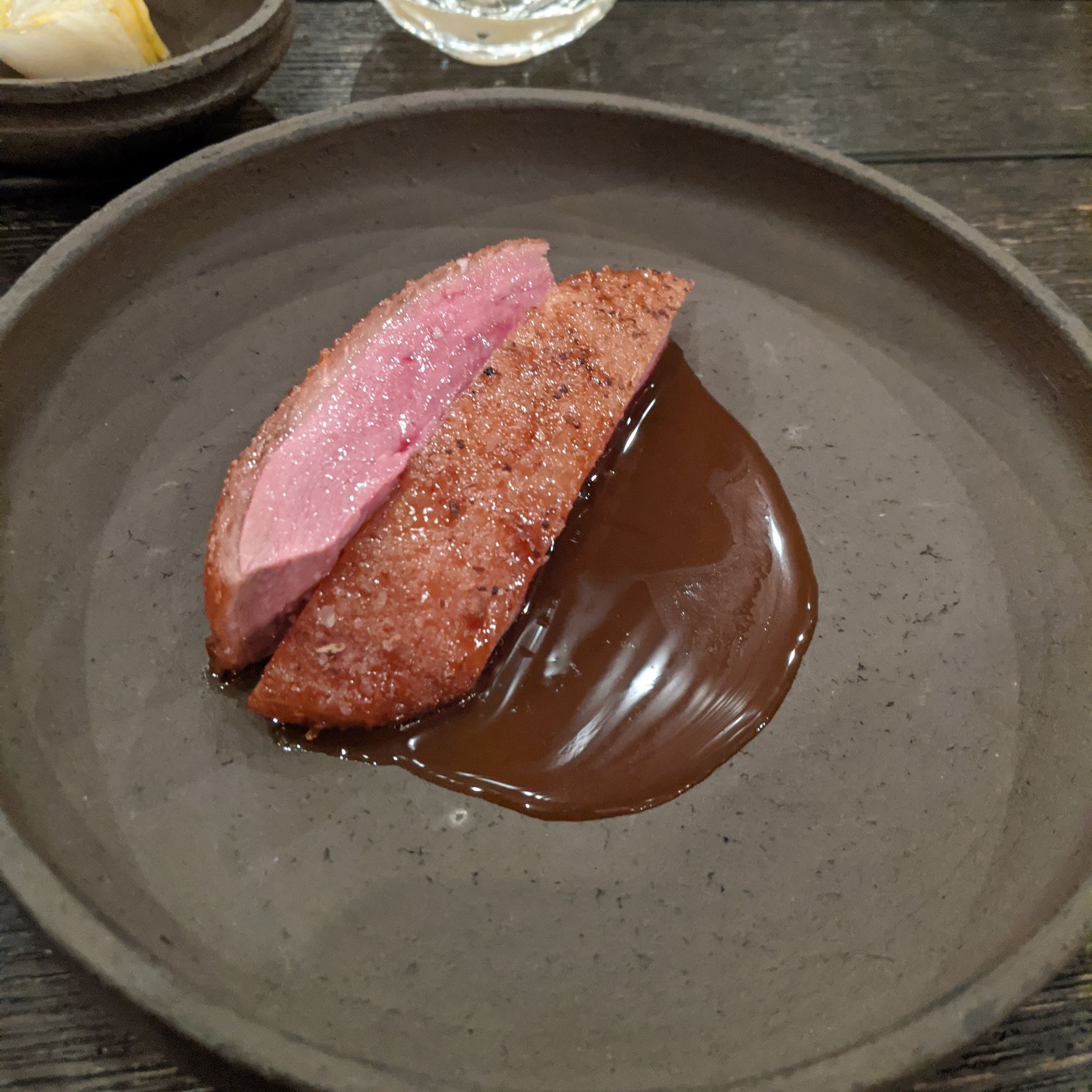 The main course was exemplary and was a textbook example of cooking with the whole animal and truly respecting your ingredients. We had a dry-aged smoked five spice duck, which was cooked to perfection. The fermented cabbage and pear was a perfect complement to help cut through the richness of the duck. The grilled gizzards were amazing and suprisingly not very irony that you'd usually associate with innards. The duck sausage was again super rich and flavourful. The bone broth helped tie together this incredibly rich course with a clean finish.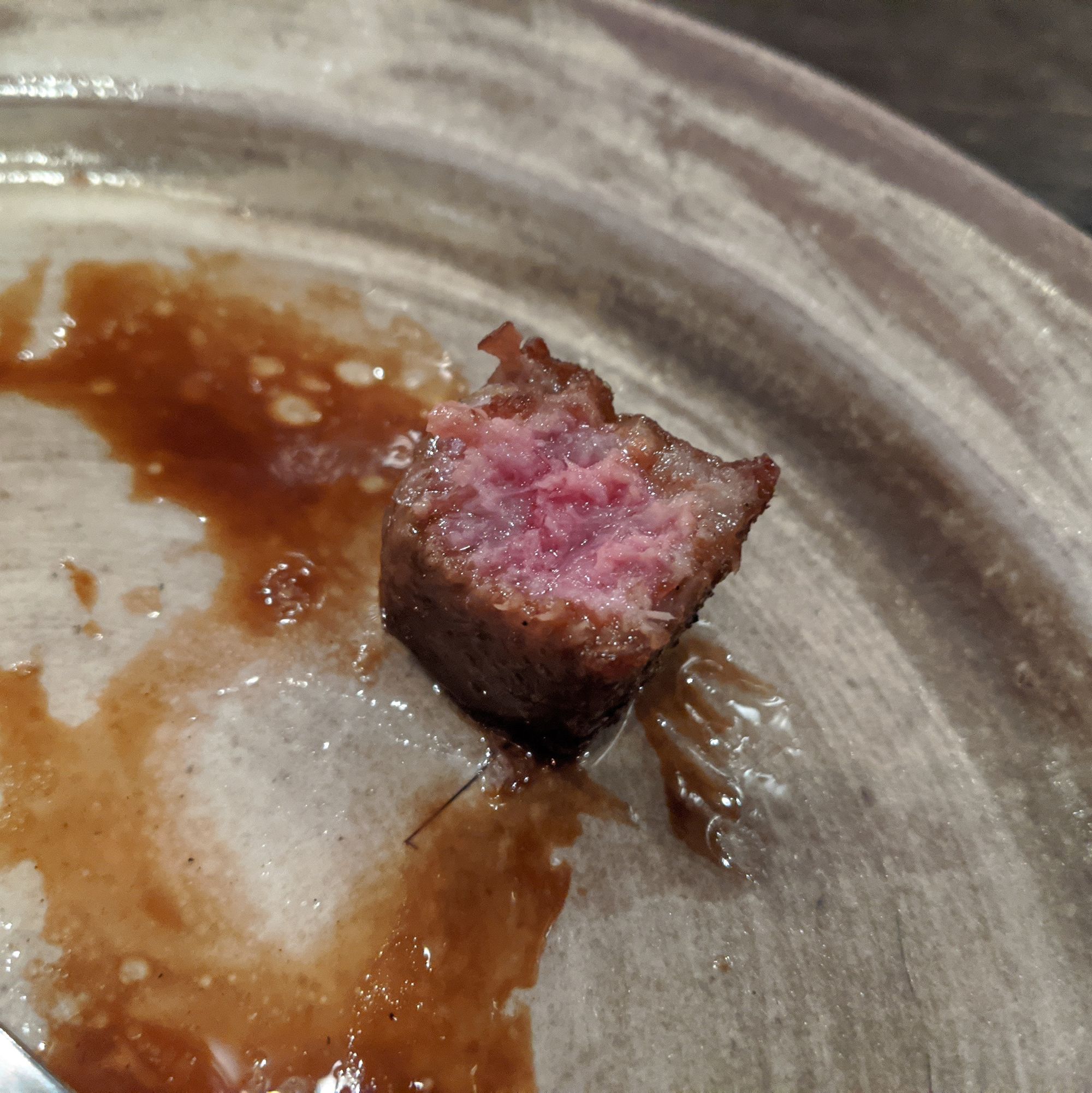 As an extra for my birthday, I opted to add a wagyu beef course. Probably the best beef I've had in my life! It was so soft, rich and fatty, it would literally melt in my mouth with each bite.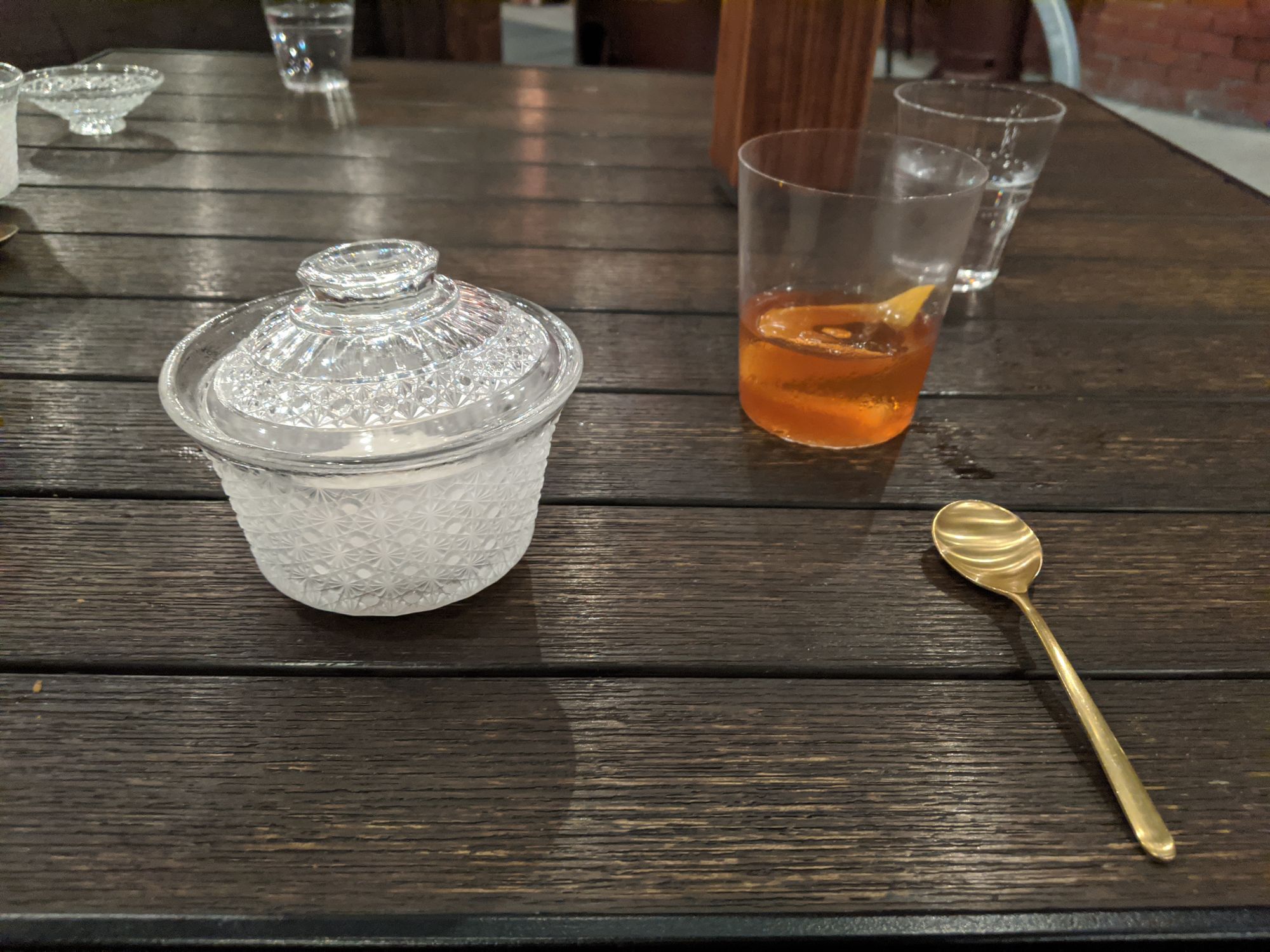 The sixth course was a light refreshing break before desert. We sere served a gooseberry and champagne sorbet of sorts with shaved ice on top. The gooseberry was definetly unique and I enjoyed it's nice acidic tang.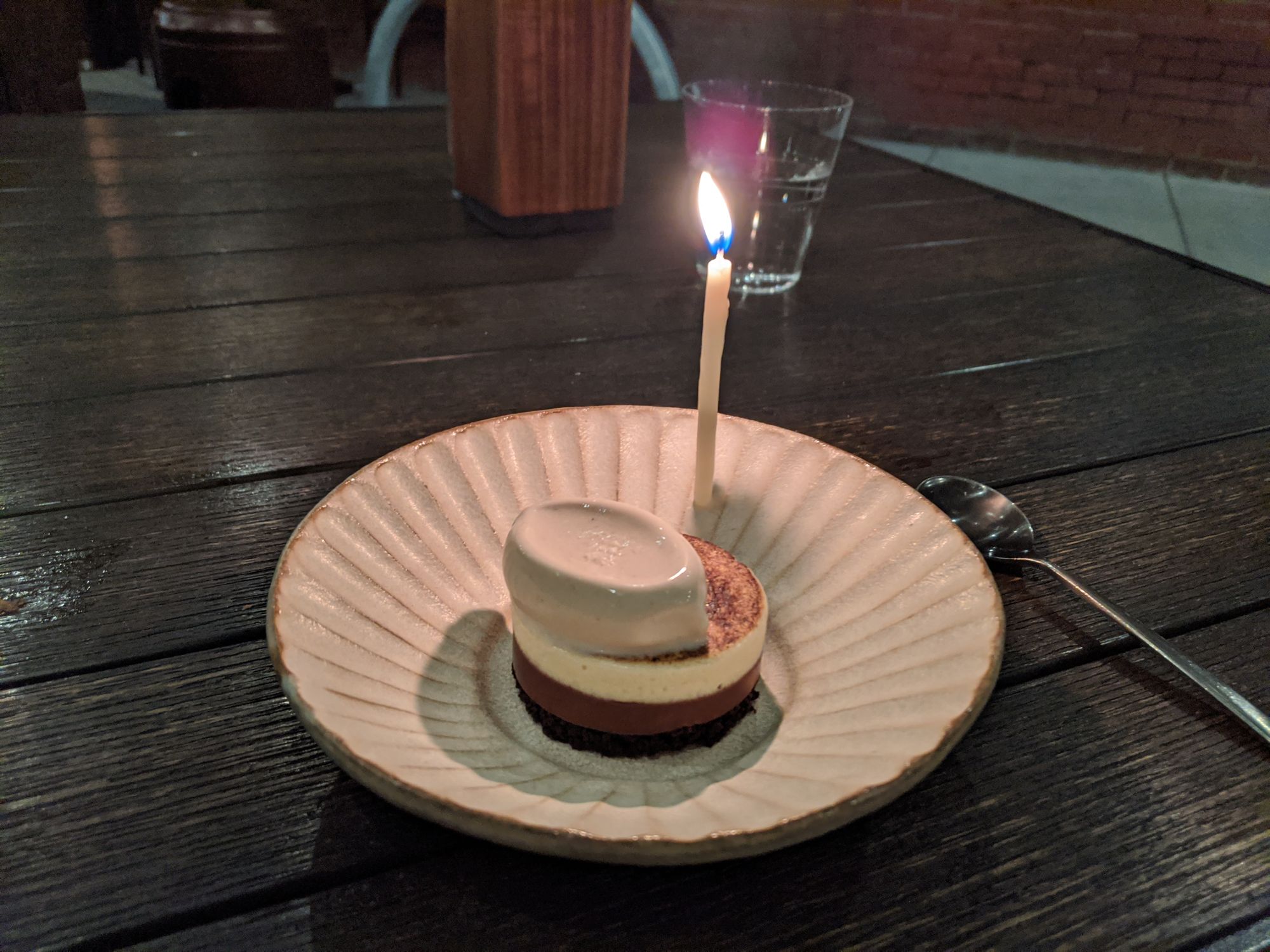 And for the finale, we had dessert. I had the chocolate-sunchoke, which was cookie crust which a cookie crust, with chocolate mouse and a caramelized creme topping. Not the most mind-blowing dessert I've ever had, but it was a good way to finish the meal.
Saison was  an unforgetable dining experience. Their brioche sourdough was to die for and I'll still be sing praises of that simple sweet potato dish until I die of old age. Definetly looking forward to visiting again and experience what their full menu has to offer.